Medical Category
- ENT
Beauty Category
- BOTOX
Wellness Category
Medical General
- Faq
Medical Tourism
Beauty Tourism
Wellness Tourism

Travel Tips

Photography


For amateur photography of national monuments, there are no restrictions on taking photographs with a still camera (with flash inside the camera synchronized with exposure) or an 8mm.movie camera. It is prohibited to photograph places of military importance, i.e. airports, bridges, sensitive border regions. Certain temples may prohibit interior or exterior photography. Charges may be levied to photograph some monuments, forts or temples. Inside museums, or when photographing art works, flash cameras are prohibited. Photography inside the Taj Mahal is prohibited but prior permission can be requested from the Archaeological Survey of India, Janpath, New Delhi, 110 001. We at Diva will assist you with same. If tripods or other outside aids such as props or floodlights are used, or for professional and commercial photograph, special permission must be obtained from the Archaeological Survey of India. Similar permission must be obtained for movie cameras other than 8mm and for video cameras.

Tipping


Some hotels include service charges on their bills. In such cases tipping is not necessary. Where this is not done, at tip of 10% is customary. If you are in a big group and the food bill is high, the tip on the total can come down to 5%. The porter who takes your baggage to your room is usually tipped Rs.5 per bag or Rs.10 to Rs.20 per trolley. (These estimates are for 5 and 4-star hotels and are proportionately less in 1, 2 or 3 star hotels.) Tipping of taxi drivers is not customary.

Currency


The units of Indian currency are the Rupee and Paisa (100Paisa equal 1 Rupee). Paper money is in denominations of Rupees 1, 2, 5, 10, 20, 50, 100, 500 and 1000. Coins are in denominations of Rupees 1, 2 and 5.

There are no restrictions on the amount of foreign currency or travelersí checks a tourist may import, provided a Declaration form is completed on arrival. This will facilitate the exchange of imported currency as well as the export of unspent currency on departure. Cash, bank notes and travelerís checks up to US $ 10,000 or equivalent need not be declared at the time of entry. Any money in the form of travelerís checks, drafts, bills, checks, etc., which tourists wish to convert into Indian currency should be exchanged only through authorized money- changers.

Tourists are warned that changing money through unauthorized persons is not only illegal but also involves the risk of receiving counterfeit currency. To exchange foreign money other than through banks or authorized money- changers is an offence. Please note that no Indian currency whatsoever can be imported or exported, except for Rupee travelersí checks. Banks abroad to keep Rupee balances with their agents in India and are able to draw upon these balances to issue Rupee travelersí checks to intending tourists.

There are 24- hour exchange facilities available at Delhi, Mumbai, Calcutta and Chennai international airports.





General Information
- Festival
- Articles

Newsletter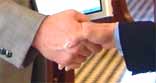 Channel Partners


APOLLO HOSPITAL


MANIPAL HOSPITAL


KAYA SKIN CLINIC


ANANDA